About Me
---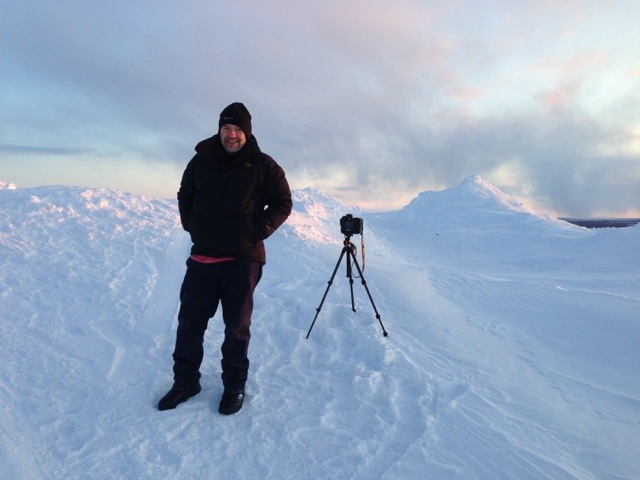 I'm based in London and photograph people, cars and buildings. That's not London above, it's northern Finland and I'm in the middle of capturing a time-lapse. Very nippy.
Times change – about a third of my work is now video.
Clients include 3M, Apple, Allsop, Honda, Renault, EA Shaw, DTZ, Sectorlight, Cube Design, Saentys, The Salvation Army, Salans, Cameron McKenna, Response Marketing, Capital and Regional, Octane Magazine, EVO Magazine, M&C Saatchi, Briant Champion Long, Tower 42, DE&J Levy, Carlton Books, NEST, Wordsearch, City and Islington College, Westminster Adult Education Service, Watkins Jones, DP Coffee, Richard Bremner/Autocar, Rossdales Equine, Virtual Aviation, Grosvenor, Spotify.
I also spend far too much time and money on guitars…
Follow me on Instagram, Facebook, Twitter and Tumblr by clicking the icons below. I sometimes post something useful.